Hello everyone! I know I have been behind The Thankful Project challenge (uh-oh!) but I have just the perfect excuse. Aside from all the school work that's keeping me busy, I have been working on this new blog layout for the holidays. Forgive me?
The other day I was thinking of what layout to make but I have so many ideas and I did not know what to stick with. Blogging through the years, (I have been blogging since, oh I don't know, 2004) I have noticed that I like to change my blog layout a lot. I change my layout whenever there's an occasion or holiday, so I have decided to keep the same tradition here at The Opulent Owl. In fact, I would like to change layouts whenever I am getting tired of the current one, or whenever a new idea comes to mind. I don't really need a special reason to make a new layout, right? New stuff are always exciting!
I have create a page for all the layouts I am going to make in the future. You can view it
here
. There's not a lot there right now since this is the second layout I have made for this blog. But I figure it's good to have a page for all of the layouts I am going to be making in the future so I can keep track of them. Plus, won't it be nice to see how things improve--
or not improve
--around here?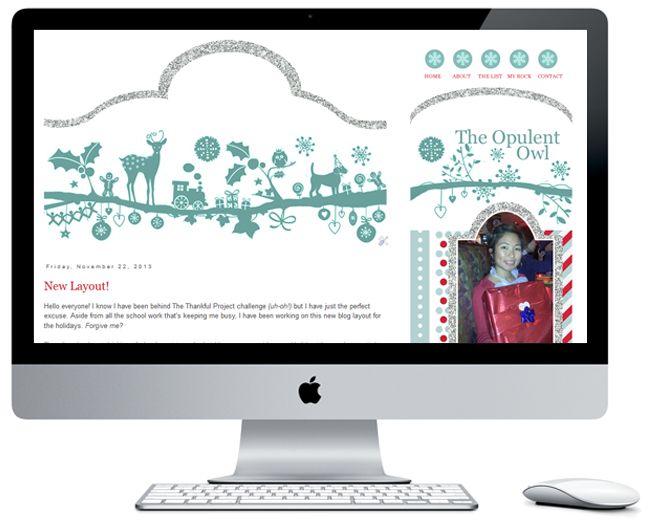 What do you think of the new layout? Do you like it? If you have any comment about this layout, don't hesitate to leave a comment. I'd appreciate them, and I promise to take critics easily.