Welcome to Weekend Highlights! I know Weekend Highlights is usually on Mondays but since this weekend was a long weekend, due to Martin Luther King Jr. Day, I decided to hold on and post about my weekend today.
First of, I would like to mention that Maylee and I walked around Lake Murray with my friend Emilie and her baby Annabelle. This is my first time walking around using the baby carrier we got like two weeks ago. I didn't really like it because it doesn't have paddings for my shoulder. It made my shoulder a bit sore because it didn't have a strap around the waist--all the weight is being supported by the shoulder. Basically, I don't think it is meant for long walks haha. I should probably get a different one.
Saturday was a stay-at-home day for my family. We just watched a marathon of Sandra Bullock movies including:
Sunday was a really busy day. We watched the Patriots vs. Broncos at Buffalo Wild Wings with some friends. Then we went to a friend's house for the 49ers vs. Seahawks game and played some beer pong there. It's been awhile since I last played beer pong but we(my husband and I were team mates) won the game. Not bad for being rusty!
We met our friends Jessica and Ben for dinner at Olive Garden. I had Steak Gorgonzola-Alfredo and tried some new wine with it. We probably should've gotten that bottle of wine...What was I thinking??
On Monday, we had dinner at some friends' house and ate some homemade tacos. Delicious! Then we had some apple pie a la mode for dessert. Best way to end the long weekend, I say.
That's it for my weekend, friends. I can't wait to read about everyone else's weekends!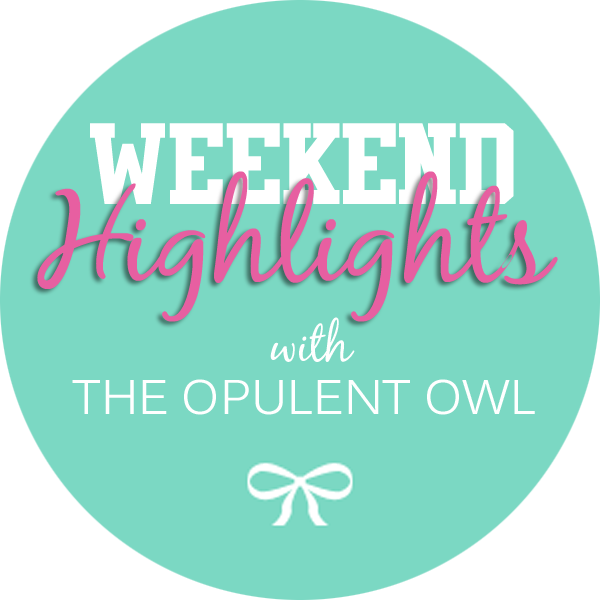 Weekend Highlights is created so that we can all share and catch up with each others' weekend happenings. Come join me! Blog about your weekend, link up, and meet new friends along the way!